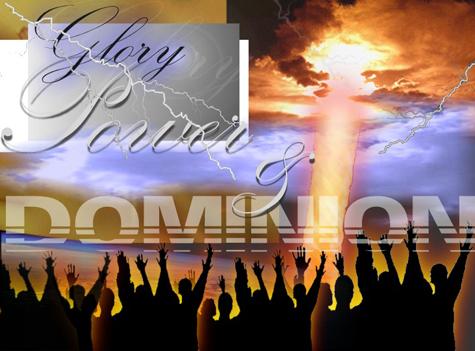 www.healingroomsministries.com
Kingdom Healings and Miracles
By Rich Kane
What are Miracles? Definition – A supernatural gift of the Spirit to believe that God will work miracles in an ordinary course of nature. Miracles are a supernatural manifestation by the Spirit, which is a sovereign act of God. The gifts of working of miracles are acts of power from God, such as raising the dead or a limb growing out.
They are works of supernatural origin, power and signs that demonstrate God's specific intervention into the lives of people. (Greek word "Dunamis", is the dynamite or the power of God).
We see that word dunamis in Acts 1: 8 But you shall receive power – the dunamis of God (ability, efficiency, and might) when the Holy Spirit has come upon you, and you shall be My witnesses in Jerusalem and all Judea and Samaria and to the ends (the very bounds) of the earth. (Amplified)
The central greatest miracle of the New Testament faith is the Resurrection of Christ Jesus (I Cor. 15)

Miracles transcend natural law - The supernatural of God overrides nature.

Miracles are God's Nature - When He speaks, creation happens. The Creativity, the Love and Compassion of God are all manifest in miracles.

Miracles function as a sign or mark of Divine Authority – A Miracle can happen to both believers and the "not yet" believer.

Miracles serve many purposes in the Kingdom of God.

They witness to Jesus Christ, authenticating the truth of His message and proving His identity as the Christ of God.

John 2:23 "..many people saw the miraculous signs He (Jesus) was doing and believed in His Name."

They express Christ's compassionate Love. Luke 7:11-17 "Soon afterward, Jesus went to a town called Nain, and his disciples and a large crowd went along with him. As he approached the town gate, a dead person was being carried out—the only son of his mother, and she was a widow. And a large crowd from the town was with her. When the Lord saw her, his heart went out to her and he said, "Don't cry."
Then he went up and touched the coffin, and those carrying it stood still. He said, "Young man, I say to you, get up!" The dead man sat up and began to talk, and Jesus gave him back to his mother.
They were all filled with awe and praised God. "A great prophet has appeared among us," they said. "God has come to help his people." This news about Jesus spread throughout Judea and the surrounding country.
"His heart went out" to the widow in Nain and He raised up her only son from the dead.
Miracles signify the Age of Salvation, the coming of the Kingdom of God and God's invasion into the realm of Satan. Matthew 11:12
Scripture maintain that miracles are to operate throughout the entire Church age. Jesus sent out His followers to preach and perform miracles
Matthew 10: 7-8 As you go, preach this message: 'The kingdom of heaven is near.' Heal the sick, raise the dead, cleanse those who have leprosy, drive out demons. Freely you have received, freely give.
Luke 9:1-2 When Jesus had called the Twelve together, he gave them power and authority to drive out all demons and to cure diseases, and he sent them out to preach the kingdom of God and to heal the sick.
Luke 10: 1, After this the Lord appointed seventy-two others and sent them two by two ahead of him to every town and place where he was about to go.
Vs. 9 Heal the sick who are there and tell them, 'The kingdom of God is near you.' Jesus declared that those who believed in Him, through the preaching of His gospel, would do the works that He did.
John 14:12 I tell you the truth, anyone who has faith in me will do what I have been doing. He will do even greater things than these, because I am going to the Father.
The book of Acts speaks of miracles performed through the lives of ordinary believers like you and I. Miracles were also called "signs" elsewhere in the New Testament by which the proclamation of the Gospel was confirmed. Miracles are "power encounters" against Satan's domain of darkness.
Acts 3: 1-10 One day Peter and John were going up to the temple at the time of prayer—at three in the afternoon. Now a man crippled from birth was being carried to the temple gate called Beautiful, where he was put every day to beg from those going into the temple courts. When he saw Peter and John about to enter, he asked them for money. Peter looked straight at him, as did John. Then Peter said, "Look at us!" So the man gave them his attention, expecting to get something from them.
Then Peter said, "Silver or gold I do not have, but what I have I give you. In the name of Jesus Christ of Nazareth, walk." Taking him by the right hand, he helped him up, and instantly the man's feet and ankles became strong. He jumped to his feet and began to walk. Then he went with them into the temple courts, walking and jumping, and praising God. When all the people saw him walking and praising God, they recognized him as the same man who used to sit begging at the temple gate called Beautiful, and they were filled with wonder and amazement at what had happened to him.
Adversity is the soil bed for miracles. Jesus, speaking to Martha and Mary before raising Lazarus from the dead, declared: "Did I not tell you, that if you believed, you would see the impossible?
John 11: 38 – 44 Jesus, once more deeply moved, came to the tomb. It was a cave with a stone laid across the entrance. "Take away the stone," he said. "But, Lord," said Martha, the sister of the dead man, "by this time there is a bad odor, for he has been there four days."
Then Jesus said, "Did I not tell you that if you believed, you would see the glory of God?" So they took away the stone. Then Jesus looked up and said, "Father, I thank you that you have heard me. I knew that you always hear me, but I said this for the benefit of the people standing here, that they may believe that you sent me."
When he had said this, Jesus called in a loud voice, "Lazarus, come out!" The dead man came out, his hands and feet wrapped with strips of linen, and a cloth around his face. Jesus said to them, "Take off the grave clothes and let him go."
Jesus wrought miracles everywhere He went. The demonized were set free.
The power for miracles is in Christ and what he has done for us as believers.
All Authority has been given to Jesus and he has delegated that authority & power to those who believe and rely on Him as their Lord and Savior. So, Authority and power have been given to us as believers by Christ to walk in. As yielded Kingdom servant- sons and daughters, we have been authorized to speak His Word and lay hands upon the sick, to cast out demons, and to lead them into a relationship with the Lord Jesus Christ.
The Book of Acts speaks of Miracles and shows us some keys to setting an atmosphere for the Miraculous to take place:
Acts 2:42 they devoted themselves to the apostles' teaching, fellowship, the breaking of bread and prayer resulted in being filled with awe, many wonders and miraculous signs were done by the Apostles.

Fellowship with Him! Confidence and boldness to step out in healing and miracles comes with the knowing assurance of fellowship with Him.

Like the Apostle Peter in Acts 3:12, we say: "It is not us, but the power of Jesus' Name and the faith that comes from Him that manifests miracles.
THE KEY: FELLOWSHIP WITH JESUS, SPEND TIME WITH HIM!

Acts 4: 29-31 "Now, Lord, consider their threats and enable your servants to speak your word with great boldness. Stretch out your hand to heal and perform miraculous signs and wonders through the name of your holy servant Jesus."

After they prayed, the place where they were meeting was shaken. And they were all filled with the Holy Spirit and spoke the word of God boldly.

Through prayer you will be able with confidence to do as the believers in Acts 4 did and He will confirm His Word with Signs and Wonders.

Acts 8:13 Philip and Simon the Sorcerer

"Simon was Astonished by the great signs and wonders he saw."

God wants to show Himself strong on our behalf. He wants to pour out His Spirit mightily on ordinary, everyday, spirit filled believers who will trust Him to lead them.

Acts 9:17-18 Then Ananias went to the house and entered it. Placing his hands on Saul, he said, "Brother Saul, the Lord—Jesus, who appeared to you on the road as you were coming here—has sent me so that you may see again and be filled with the Holy Spirit." Immediately, something like scales fell from Saul's eyes, and he could see again. He got up and was baptized.

This scripture reveals that a spirit- filled believer like Ananias or you and I, by waiting on the Lord, can receive an assignment from the Lord that will result in salvation, healings and miracles such as Ananias did as he waited upon the Lord. The Spirit of the Lord sent him to pray to restore sight to Saul and to lay hands upon him to be baptized in the Holy Spirit.

We see in Acts 9: 32-35 as Peter traveled about the country, he went to visit the saints in Lydda. There he found a man named Aeneas, a paralytic who had been bedridden for eight years. "Aeneas," Peter said to him, "Jesus Christ heals you. Get up and take care of your mat." Immediately Aeneas got up. All those who lived in Lydda and Sharon saw him and turned to the Lord.

All of the people who lived in Lydda & Sharon received salvation. We are going to see that in the days that lie ahead. Whole cities will turn to the Lord Jesus.

Acts 9:32-42 In Joppa there was a disciple named Tabitha, who was always doing good and helping the poor. About that time she became sick and died, and her body was washed and placed in an upstairs room. Lydda was near Joppa; so when the disciples heard that Peter was in Lydda, they sent two men to him and urged him, "Please come at once!"

Peter went with them, and when he arrived he was taken upstairs to the room. All the widows stood around him, crying and showing him the robes and other clothing that Dorcas had made while she was still with them.

Peter sent them all out of the room; then he got down on his knees and prayed. Turning toward the dead woman, he said, "Tabitha, get up." She opened her eyes, and seeing Peter she sat up. He took her by the hand and helped her to her feet. Then he called the believers and the widows and presented her to them alive. This became known all over Joppa, and many people believed in the Lord.

Get ready, get ready, get ready - we are going to see mighty healings, miracles, signs & wonders in 2017. The shekinah glory of the Lord will be revealed in a mighty way through His people in 2017. The best is yet to come!!

Rich Kane is the Israel National Advisor for IAHR, he is also the Director of the Healing Rooms in Perry, FL. He has ministered in Churches, Conferences, Bible Schools, Women's Aglow - Lighthouses, and Jesus Festivals. Rich has appeared on TBN, The Healing Today Show, Healing Hearts & It's Supernatural TV programs. There is an anointing of God upon him whereby others are encouraged and strengthened to become all that the Lord Jesus has called them to be.

%%detect_html%%