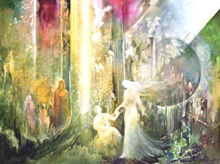 GOD DRAWS PICTURE IN THE SKY FOR GIRL SCOUTS
A number of years ago there was a scout leader and a group of Girl Scouts, 28 I think. They were going away for a spiritual retreat in Sarawak ( a Malaysian state on Borneo) When they arrived at the camp they found that their booking had gotten lost and there was no place for them to stay. The campsite suggested another place further along the coast. They had no option but to go... to that place
When they found it it was somewhat derelict and no electricity .. but they made the most of it and sat around praying and waiting on the Lord
After a while one of the girls said, "The Lord says we should go outside At 2am and He Will show us something. They didn't sleep. Just prayed and sang until 2am
When it was time they went outside and stood on the beach.
Suddenly they saw In the sky, a light and the light began, like a pen, to draw pictures
One after the other God draw pictures for them. A heart and the words "Jesus loves you" a heart , Jesus on a white horse, a crown and many other things. I can't remember them all right now, this lasted about 2 hours
Afterwards they drew the pictures individually and they all did the same sketches

The next morning when they were being baptised in the ocean, a book appeared in the sky and a pen. As each girl was baptised her name was written in the book.
After the last girl was baptised the book closed and disappeared.
There is more to the Story but I am just telling you that God is going to do some amazing things because heaven is going to invade your space.
I have always wanted to see the Northern lights in the sky I think most people want to
Well you are going to see lights in the sky - beautiful lights and glorious colours.
Why will you see this ? For no other reason than God loves you and He loves you to be delighted
Remember when you took your child to the ocean or to Disney for the first time? You were so happy when they were delighted !!
Look up - your Heavenly Father is going to delight you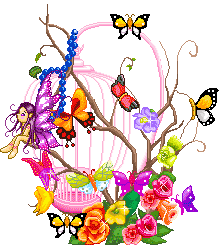 %%detect_both%%

Thank you for all your support and prayers: Paypal kathiewalters@mindspring.com and thank you so much!