.
Musical Manna
The Secret Place Newsletter | January 2017
Thank you for your subscription to The Secret Place newsletter: Musical Manna.
I trust you are enjoying the music of The Secret Place!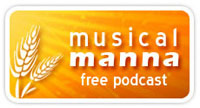 Podcast - Your Free Song Download
Here is your free song download - Your Goodness Comes to Me. This month's download is a live, spontaneous exhortation with a song about declaring the goodness of God in our lives. It is intended to engage you in your own personal declaration over this year. It is not for the passive listener but has been created to stir your hearts with the goodness of God as you make your own declarations over your life. The download includes sections of song, prophetic declaration and exhortation.

To download the file, right click and select "Save Target As" or "Save Link As". Choose a location to save your file. Go to the folder where you saved the file and click (or double click) on it. It is an mp3 file and will open in your default media player to play the song.

Problems downloading?
If your email client does not give you the option of saving the file, or you experience any other problems downloading, then we recommend you download the song from our podcast page.

Listen to this Month's Song on YouTube
Click here to listen to the song Your Goodness Comes to Me on YouTube.


Need some peace and refreshing?
Come away and just be there in His Presence with music from The Secret Place. Download these 43 songs for any amount and experience deep worship with a soaking, prophetic edge.
Click here to preview the songs and for more information.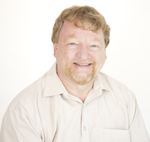 Note from Ray
"Be anxious for nothing, but in everything by prayer and supplication, with thanksgiving, let your requests be made known to God; and the peace of God, which surpasses all understanding, will guard your hearts and minds through Christ Jesus." Philippians 4:6-7 NKJV

Our Heavenly Father is looking for our words. He tells us "let your requests be made known to Me". When we talk (pray) and begin to ask and declare in faith regarding the needs and circumstances around us, our hearts and minds begin to be filled with God's peace. Anxiety, fear and discouragement disappear as we ask with hearts full of thankfulness to our eternally good Heavenly Father.

God created the world with His words. As children of God our words also have creative power, and help shape the reality of the kind of world that we live in. Proverbs 18:21 tells us that "death and life are in the power of the tongue". We can create a world of life around us or a world of death simply by the words we declare over our lives.

In Daniel 10, an angel visited Daniel saying, "From the first day that you set your heart to understand, and to humble yourself before your God, your words were heard; and I have come because of your words". (Daniel 10:12 NKJV). Our words are powerful and angels are waiting to respond to them. The angel came to Daniel because of the words he spoke. Hebrews 1:14 tells us that angels are "ministering spirits sent to serve those who will inherit salvation" (NIV).

What does this year have in store for us? As you listen to this month's podcast take the opportunity to begin to declare the provision of heaven over your circumstances. You have the Father's ear and angels ready to respond. This year start to declare words of life - words of hope, provision, favour and God's incredible goodness!

Thank you for being a friend of The Secret Place.
"Turning hearts back to the Father through intimate praise and worship".

- Ray Watson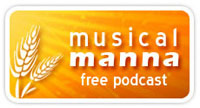 Missed any Musical Manna podcasts? If you have missed any of the last 10 free monthly downloads you can find them by scrolling down to the bottom of this page here: Musical Manna.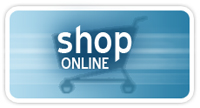 Online Store
Browse our latest CDs and mp3 downloads of intimate worship music. Click here.


Recommended Resources



"The world's #1 Music By Ear site on the net! Ever wanted to fulfil your life-long dream of learning piano, guitar, drums, or any other instrument without reading sheet music? This is the place to go!"
Piano Organ Guitar Drums Singing

If you don't have an internet filter or accountability software for your family, we highly recommend Covenant Eyes.

The Secret Place
Email: contact@secretplaceministries.org
Web: www.secretplaceministries.org
.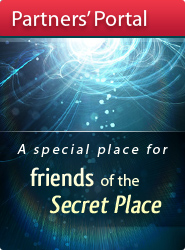 What Fans Are Saying:
"Words can not express the blessing these mp3s have been in our lives."
- William & Bonnie Gore, Ontario, Canada

"I love it and find it is priceless."
- Melissa Kobe, Connecticut, USA

"I have fallen in love with your music and your heart from which it comes."
- Barbara Farese, Edison, NJ, USA

"I love the anointing of God that pours forth from your heart...Your recordings are incredibly life-giving and truth imparting."
- Pastor Richard Liptak, Aliquippa, PA, USA