Hi Everyone:
I just received an update from Nicole. Thank You All so much for donating to help her on her upcoming Mission trip, starting January 12th. The most current figures show her donations to be at $10,410. This is awesome.......
I know everyone has been hit hard with the Christmas Holiday and New Year's Eve Celebrations with their finances, but I want to encourage you to keep Nicole on your radar.
Though she has full-filled the commitment of $10,000 for the December deadline, she still has around $8900 left for the needed monies to keep her financed for the whole trip. She will be leaving on January 12, so her ability to raise funds will be mostly through electronic posts and such.
So, even if you can't come up with a donation right now, she will still need our help in the coming weeks. The monies collected go back to her to support her with food, and necessities on the trip through 11 countries in 11 months, in the 10:40 Window. The only things she will be taking are what will be in her backpack.
She will be having an upcoming stress test where her ability to carry this backpack and walk several miles will be timed. Please keep her in your prayers. Here is a short look at the AIM Mission Trip she is involved with.
Our Mission
The World Race is an 11 country, 11 month mission trip to share the love of Jesus and serve others around the world.
Turn on the nightly news and you'll see bad news - the world can seem so dark. But, as Christ-followers, we have His light.
For the last 11 years, the World Race has been sending a generation into the darkest parts of the world. We take the love of Jesus and share it with those who need it most: this includes 3 billion unreached people, 18 million orphans, 4.5 million sex slaves, 9 million in prisons, and 795 million who are undernourished.
We send teams to combat sex slavery by partnering with organizations who rescue girls from the red-light district in the Philippines. We care for special needs orphans in India. We trek to unreached Nepali villages to pray for healing over the sick. We visit prisons in Africa to share the hope of Christ. We feed South Sudanese refugees who have had to flee their war-torn country.
We do this by partnering with more than 1,000 ministry partners in 79 countries under the umbrella of Adventures in Missions, which exists to mobilize a generation of radical Christ followers, discipling and training them to establish the Kingdom of God.
Imagine leaving all that's "normal" behind for the next 11 months while you explore who you are and who God has called you to be. Imagine traveling the world caring for the lost and the hurting. The World Race is an 11 month missions trip around the world in which missional teams experience what the first generation of disciples did: feeding the hungry, healing the sick, and hearing the voice of God.
It's an ancient, simple model that still works and changes lives today. It's done by deeply connecting to Jesus and His Movement--and you play a vital role. We invite you to make a difference by giving so others can go to the darkest corners of the world to bring light. Your gift joins with thousands of others to bring real, lasting hope to those who need it most.
UPDATE FROM NICOLE

Only One More Day To The End of This Year
Consider A Last Day of the Year Offering to my Mission Trip Fund
And/Or
Please Keep Me In Mind In The Coming Weeks
http://nicolewilhoit.theworldrace.org/post/i-choose-yeshua
(Click link to Donate)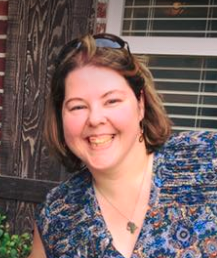 I am committing the next year of my life to serving people in some of the most unreached areas of the world. This life of service requires raising funds in lieu of a salary.
I leave in 2 weeks!!! and tomorrow is the last giving day of 2017.
I am currently 52% funded and still need $8900-ish to be fully funded. Can you help? Below is my Buy-A-Box Fundraiser. You simply donate the amount of the number in the box Ex: Box 7 = $7, Box 43 = $43, etc. to my blog address:
nicolewilhoit.theworldrace.org
All gifts are tax-deductible. Please give whatever amount you feel the Lord directing you to give for every little bit helps!
Hope you all are doing well and please consider how you may partner with me on this missionary journey. Help send me to the nations and spread some holiday cheer :)
HAPPY NEW YEAR and may 2018 be abundantly blessed for you and your family!
Blessings,
Nicole
http://nicolewilhoit.theworldrace.org/post/i-choose-yeshua
Adventures In Missions is a tax-exempt organization under IRS code 501(c)(3) and is a member of the ECFA. (Evangelical Council for Financial Accountability). Due to IRS and ECFA regulations governing the administration of tax deductible donations given in support of a particular trip/program, support contributions given on behalf of an individual will be used to offset the costs of the trip/program you are involved in. All contributions are non-refundable regardless of the participant's success in completing the program.

%%detect_both%%