WWW.HEALINGROOMSMINISTRIES.COM
Dear Ones,
In these days that we are living in, we need to know the victory that the Lord has for us His people. The enemy desires to instill fear into our hearts so that we would be unable to step out into all of the wonderful blessings that the Lord has for us. Our God desires to infuse 'FAITH' into our hearts that we might walk in His victory and in His power.
Our God is releasing 'New Wells of Hope' to His people. The 'Greater One' lives within you!! All things are possible for our God!! We have enclosed a word of encouragement for you. We pray that this word will be a blessing to you.
HEALING ROOMS - ARE NOW LOCATED IN 80 NATIONS
There are now over 3,000 Healing Rooms that the Lord has raised up all over the world. Healing Rooms are now located in 80 nations. There are now over 25,000 'Healing Rooms Ministry Team Members' praying for the sick worldwide. This means that nearly 1.2 million people are receiving prayer ministry every year through the Healing Rooms.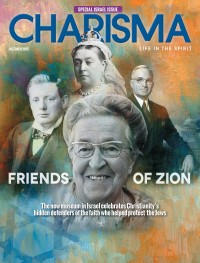 Two Charisma Articles on Healing Rooms in Israel:
Miracles, Signs and Wonders: Redigging Healing Wells in Israel ...
http://www.charismanews.com/world/46613-healing-rooms-movement-spreading-rapidly-in-Israel
You Can Be a Blessing - Sow a Seed of Blessing!!
Please know that when you sow a 'Seed of Blessing' you are enabling us to continue this ministry. You may sow a seed of blessing to the Healing Rooms Ministries with your credit card by using our secure Pay Pal site:



https://www.paypal.com/cgi-bin/webscr?cmd=_s-xclick&hosted_button_id=3J9YH9RS88A9J

* PROPHETIC WORD - Dutch Sheets: "The foundation has now been laid and you watch and see. I decree to you that in the Healing Rooms of America incredible, supernatural, dramatic, extraordinary signs and wonders are going to take place...."
You may contact us at:
PO Box 4681, Dowling Park, FL 32064
Phone # (954) 75 JESUS (755-3787)
Email: healing@healingroomsministries.com

Please know that we are here for you, it is our joy to serve you in prayer!!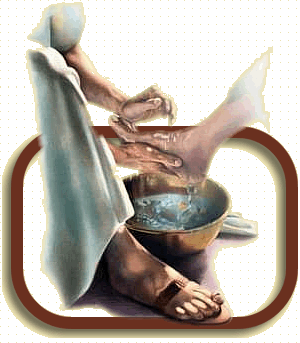 With Love & blessings,
Rich & Dottie Kane,
Israel National Advisors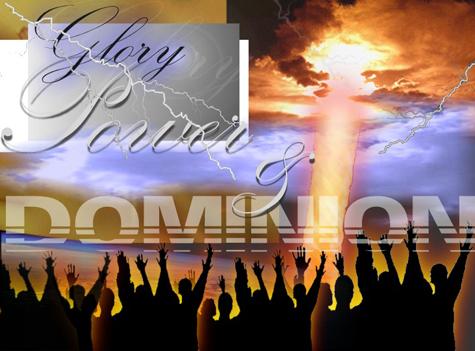 I Am More than Able to Be Your Burden-Bearer
"As You Plant in Worship, You Will Reap In Answers"

I heard the Lord say, "As you pour out to Me, I pour into you." He said, "Have I not said in My Word, 'Seek first the Kingdom of God and My righteousness'? When you worship Me, you are allowing Me to fill you with My righteousness. And when I fill you with My righteousness, I am making 'right' that which has been 'wronged.'

"For I would say learn the secret of the inner chamber; learn that it is about Me. Learn that I have said build the ark; know that I have said I will dwell within My people; do not run to and fro, but enter in. For I want to train you up and raise you to where you will become worshipers in Spirit and in Truth—in Spirit of My Word, in Spirit of My power, in Spirit of all that I have called and commanded you to do, to become abiders in My Word that My Word may abide in you—to where you will be 'blended' with My Spirit and My Word. For I have said, 'Worship Me in Spirit and in Truth.'

"I know the pain you are going through, I know the stress, the worry, the sicknesses, the disease; the burdens, the doubts, the unbelief, and I am more than able to be your Burden-Bearer. But how can I bear your burdens if you do not come unto Me? Have I not said in My Word, 'Cast your cares upon Me'? Cast your cares from a place of worship, draw from My presence, pour out into My presence; for as you plant in worship, you will reap in answers.

"You Do Not Stand Alone in the Battle, But I Am Raising You and Training You to Stand in Me"

"Look at My Word, did I not command the people of old to come forth with rejoicing and singing in their hearts? Even though they did not receive the answers, I required obedience better than sacrifice. Have I not commanded you to come into My presence with praise and thanksgiving? That means in every moment; that means when you are alone; that means when you come together; that means when I've called you to assemble, that I might pour out My Spirit upon you. For I am looking for a thirsty people who will come and drink of My presence, so that they may be the carriers of My presence.

"So, today the Lord has come to be the lifter of your head... Thank you, thank you, for as you worshiped Me the angels danced. For I tell you this day, you will start to reap answers, for you chose to leave heartache, disappointment, fear, unbelief, pain...and have focused upon Me. I am raising up a military army who will be militant with My Word and will have the sound of worship upon their lips. When the trumpet will sound, they will not hear it as a strange sound, but they will recognize the breath of an angel, and they will know My Bride is about to see answered prayers. For I am not a God who sleeps, though I am a God who stands, and I am requesting this day that you stand.

"As you have stood, I want you to realize Christ Jesus in you is standing up, also. You do not stand alone in the battle, but I am raising you and training you to stand in Me. When the enemy comes he will not find you standing, but he will have found that I have stood, and he will tremble and leave. Worship defeats warfare, worship declares and establishes, worship is the cloud of glory that you create with your very breath and lips and walk under. Learn to flow with the cloud of glory, for in there lay your answers. For I am Thee Glorified, the King of Glory," says the Lord your God.

Eileen Fisher
Eileen Fisher Ministries

%%detect_html%%