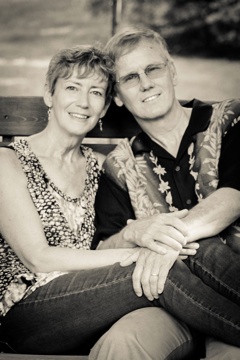 The FOUNDATION of all of Christianity is "Christ in You". Serving is good, preaching is good, bible study is good… but if you do not understand the ultimate true purpose of God, which is the manifestation of Christ in you, then they are all unprofitable. He is the treasure in Heaven we seek. He is what Paul was talking about when he said, "forgetting those things which are behind, and reaching forth unto those things which are before, I press toward the mark for the prize of the high calling of God in Christ Jesus." (Phil 3:14).
Paul calls this revelation of Christ in you a Mystery that has been hidden from generations. The reason he calls it a mystery even stands true today. The church teaches that Christ comes into you at salvation and therefore there is nothing to seek. (This is the role of Holy Spirit.) Nowhere in the Bible do we see a "sinners prayer". Instead, we see Paul saying to the Galatian Church, "My little children, of whom I travail in birth again until Christ be formed in you,."
Living in the Revelation of Christ is a life of peace and purpose that no longer puts pressure on you to perform but shows you the way of peaceful surrender and obedience. A place where "it is no longer you that strives, but it is Christ in you that the world will see.
Tonight we begin our journey into the Book of Revelation. But to understand the book of Revelation you must understand the purpose of the book. The very reason the book was created, to bring a generation into the manifestation of Christ. To let Christ walk the earth again in a body of people, we need to become part of the living temple He is creating.