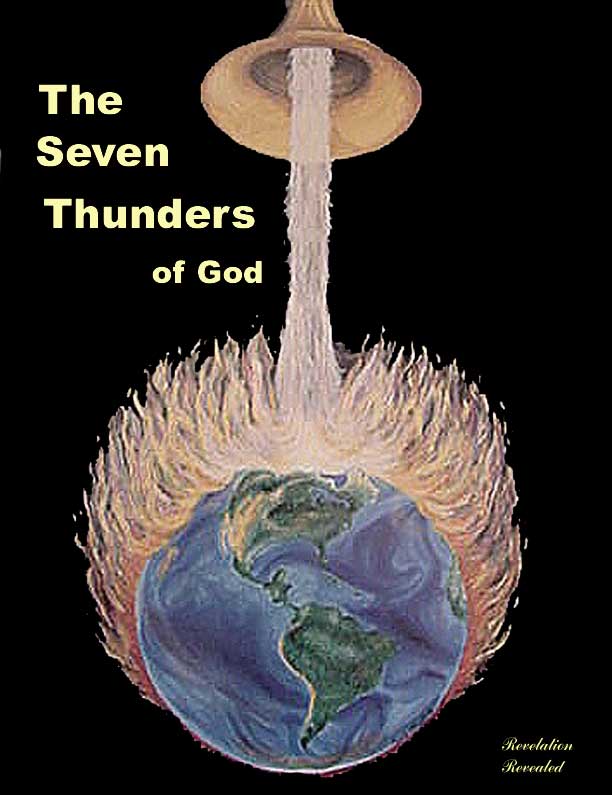 Revelation is not cracked what up to be all
that they say it is.
IT IS SO MUCH MORE!
Tonight on our live broadcast, we begin our study of the book of Revelation through the 7 Thunders of God by Van Tanner. This introduction and overview of the upcoming study will show us the deeper truths found hidden in the book of Revelation. Truths "hidden from generations but is now being opened" through the 7 Thunders of God.
Revelation is not a book to be feared or dreaded instead, it is a book that comes with the promise of blessings to all that read and pay attention to its truths (Rev. 1:3). Within the 7 Thunders of God comes the deeper reality of Christ's appearing to a prepared people who are destined to see His victorious return. Revelation is a love letter sent to a people who hunger and thirst for more of Christ but has been bound by worldly thinking and religious dogma.
The revelation of Christ was hidden until the body was ready to hear it, and according to Daniel, this little book could not be opened until the end of the age when this knowledge would be universally available (worldwide community).
Daniel 12:4
But thou, O Daniel, shut up the words, and seal the book, even to the time of the end: many shall run to and fro*, and knowledge shall be increased.
*run to and fro, refers to careful study and scrutiny. Hab 2:2 shows God uses this to refer to 'revelators' who make it plain and easy to understand.
Christ knew the church would come to outgrow its need for religion. He knew that only when they tired of seeking His gifts, or "dogmas" every doctrine, would they find the end of themselves, and look to Him. In their hunger, they would see Christ as the only answer. It is this very hunger that gives them eyes to see and the ears to hear what the Spirit is saying to the Church.
The 7 Thunders of God does just that. It makes Revelation's purpose easy to understand. The hidden thunders are now opened for all to see the true purpose of God's end game: the ultimate revival where men are set free from themselves and opened to the Glory of God.