LESSON 3-Chptr 2-EPHESIANS
Our Position in Christ
The Church as the Household of God
Eph. 2:8-9 Continued
Eph.2:8 For by grace you have been saved through faith, and that not of yourselves; it is the gift of God,
2:8 Your salvation was a grace thing from start to finish, you had no hand in it; because it is all God's gift to you, because He believes in you. Mirror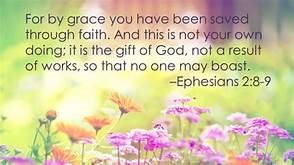 Eph. 2:9 not of works, lest anyone should boast.
2:9 If this could be accomplished through any action of yours then there would be ground for boasting, (but you did not even invent faith. It was His faith in you that made you believe in Him.) Mirror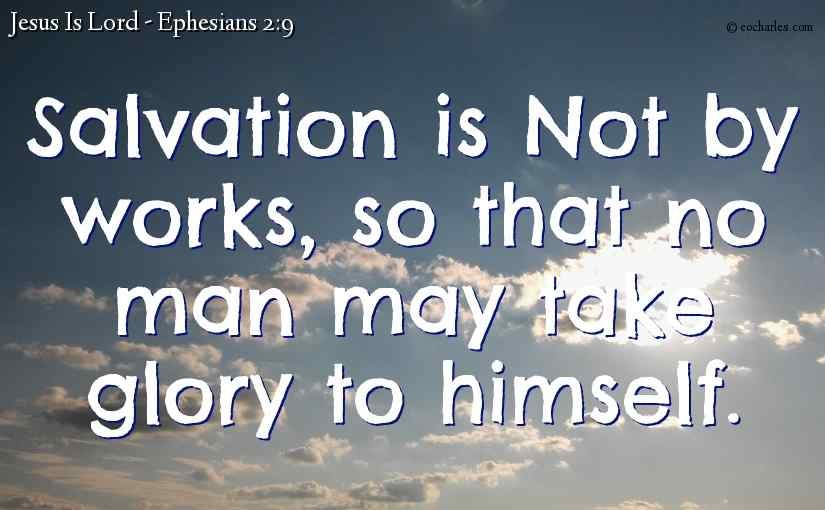 These are very important Scriptures in the Bible.
There are 4 aspects of salvation
Redemption-complete salvation (spirit)
Justification- declared righteous
Sanctification- ongoing salvation ( soul)
Glorification-future salvation (body)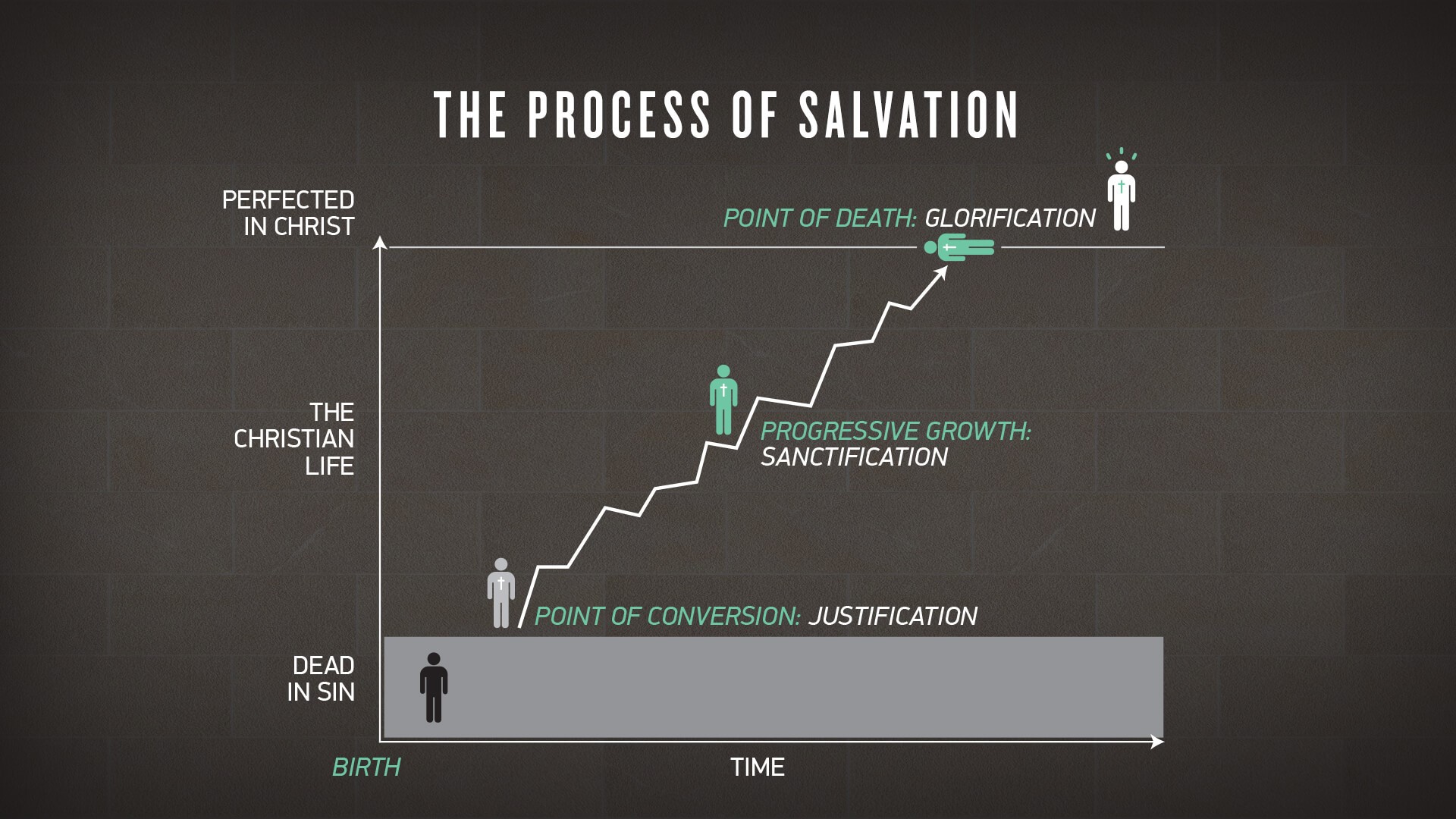 Justification- "dikaioō" The verb to justify in the New Testament Greek is dikaioō. Dikaioō has a range of meanings, but a very common use of the word is "to declare righteous." This is the general meaning of justification in the New Testament. Furthermore, the use of the word indicates that justification is a legal declaration, in this sense, by God. justification (n) \jəs-tə-fə-'kā-shən\ – the act, process, or state of being justified (declared righteous) by God.
Applied by God in Salvation
In Romans 8:30, the apostle Paul provides an overview of the process by which God applies salvation to us, and he includes the verb form of justification:
"Moreover, whom He predestined, these He also called; whom He called, these He also justified; and whom He justified, these He also glorified."
Here Paul explicitly mentions that this is something that God Himself does. It is not a product of man. "Those whom he called he also justified."
When God declares us to be just in His sight, there are two aspects involved:
We have no penalty to pay for our sins because of Christ. Sins were nailed to a post. (ancient act of declaring debt has been paid) We are declared righteous because of Christ. "Our sins are imputed onto Christ, and His righteousness is imputed onto us."
We were declared righteous from the beginning made in the image and likeness of God. Gen 1:26. Jesus had to come bodily and declare that because we forgot (had amnesia). God said on the 6th day that mankind was "very good." Gen. 1:31 God saw all that He had made, and behold, it was very good. And there was evening and there was morning, the sixth day.
Christ came to reveal that.
Paul tells us, in Romans 8:1, that "there is therefore now no condemnation to those who are in Christ Jesus." Rom. 8:1
If God's act of salvation toward sinners only included the payment of sins on the cross, we would still remain morally neutral before God. Remember how I mentioned that justification is the act of being declared righteous before God? Well, if we are to ever be declared righteous before God, we cannot stand on our own righteousness since there is none righteous (Romans 3:10).
Declared Us to Be Righteous- From the beginning and then again in the New Covenant.
This means that God considers the righteousness of Christ as belonging to us (Romans 4:6).
"for all have sinned and fall short of the glory of God, being justified freely by His grace through the redemption that is in Christ Jesus, whom God set forth as a propitiation by His blood, through faith, to demonstrate His righteousness, because in His forbearance God had passed over the sins that were previously committed, to demonstrate at the present time His righteousness, that He might be just and the justifier of the one who has faith in Jesus." (Romans 3:23-26)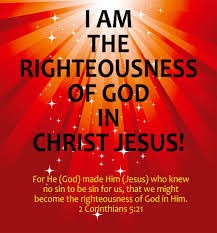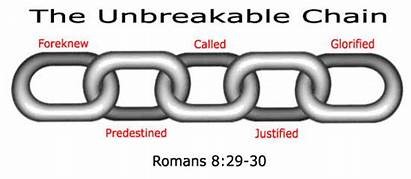 Praise God for justifying us in Christ Jesus, our Lord and Savior!
Man's personal sin causes him to fall short on a day by day basis: Rom. 3:23. This problem is solved by redemption, by which man is purchased from the slave market of sin and set free as a citizen of the heavenly Kingdom: John 8:3-16; Eph. 1:7. In Him we have redemption through His blood, the forgiveness of sins, according to the riches of His grace
The sin problem has been taken care of. Jesus' sacrifice was "once for all." His sacrifice will never be repeated because His death was sufficient to cover all sin.
However, "once for all", he is NOT teaching on the application of Christ's sacrifice. Christ's sacrifice has the power to save all, but all must make a choice.
Jesus came to reveal that sin was paid by Himself. This is known as expiation, a blotting out of sin: (Col. 2:14), not just atonement, a covering, but a blotting out. "Your sins I will remember no more." (Heb. 8:12)
There is no jeopardy for sins committed. "As far as the east is from the west, so far hath He removed our transgressions from us." Therefore, the only issue to be faced by any person is whether he/she acknowledged, accepts and believes in Jesus Christ by faith. Read Acts 16:30: John 3:15-17,36; 5:24. Repentance is for believers. As we have mentioned repent means that when we do err then we change our attitude and mind back to the mind of Christ.
We have an Advocate/Attorney.
1 John 2:1 My little children, these things I write to you, so that you may not sin. And if anyone sins, we have an Advocate with the Father, Jesus Christ the righteous. 2 And He Himself is the propitiation (for our sins, and not for ours only but also for the whole world.
What is propitiation?
It is quite simply this: "But He was wounded for our transgressions, He was bruised for our iniquities; the chastisement for our peace was upon Him …"

Isaiah 53:5

. He took upon Himself the punishment we should have had. This was the great work that took place on Calvary, so that we might have peace. That is propitiation.
We will continue with Lesson 3 next week.

The blessings of the Lord are upon you whether by blood, adoption/sonship or assignment. The blessing of the LORD makes a person rich, and he adds no sorrow with it. Prov. 10:22

David & Mary Sue

******************************

Becca Card, Vice-President

Firestorm Ministries, Int'l.

205-569-3343

%%detect_both%%