Thank you so much for your prayers and support of the Prayer Breakfast!
This year's event, last Saturday, was one of the best ever!
We had almost 800 people there, people who were eager to meet and again experience the joy of the LORD together.
That was understandable because there was just a sweet, sweet spirit in the place. Our two speakers, David Barton and Sen. Joni Ernst, and our singer, Janet Paschal, were so humble, authentic, tender, solid and caring. They brought such a gorgeous Presence of the LORD to the RiverCenter.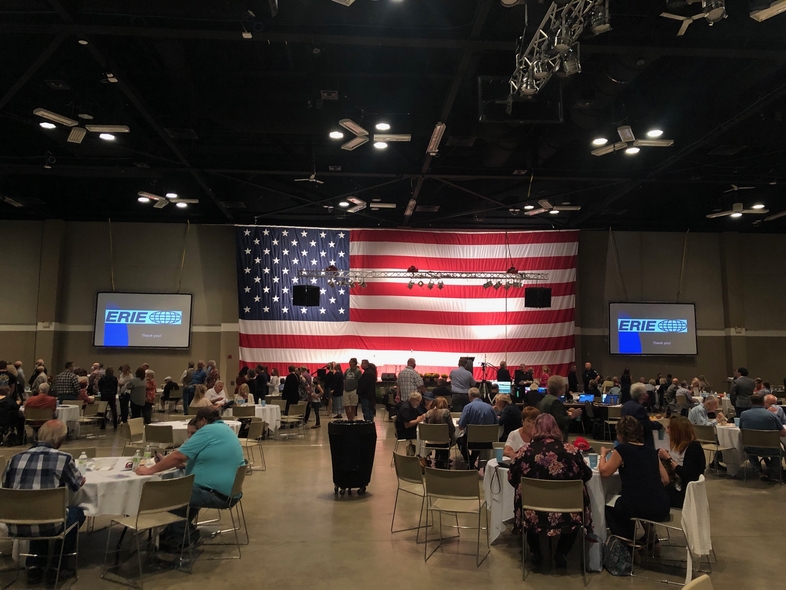 At the beginning, Kate McGovern honored the Word by making some glorious and powerful scriptural declarations of faith concerning our nation. In agreement with the rest of us, I'm sure the LORD dispatched many angels to bring about His marvelous purposes. That's the promise of Psalm 103:
We had something over 45 people indicate an interest in knowing the Lord, but how can you calculate such a thing? We all were touched. Many first time guests told us "how nicely they were treated," and some just sat there tearful the whole time, crying at their tables. A friend told me, "This Prayer Breakfast was just awesome. People left the place walking on air."
But how do you plan, organize, manufacture or produce such a thing? You don't. You can only trust and believe that the LORD, with His wondrous Presence, will come if He is honored.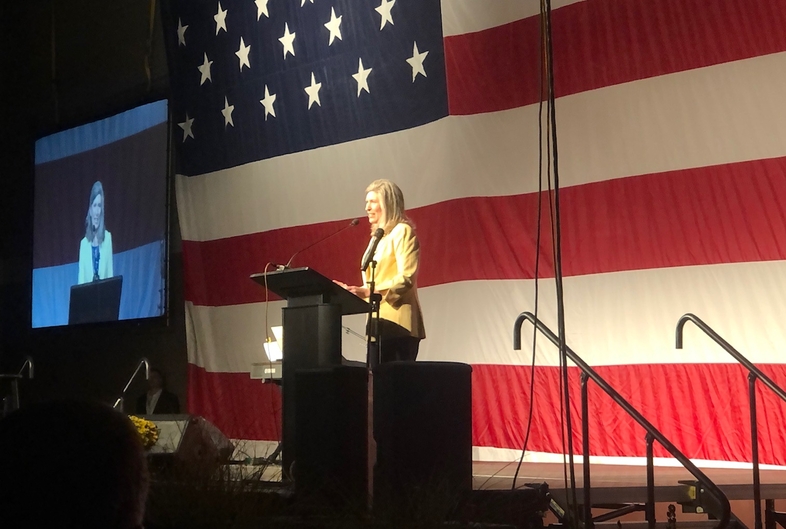 Senator Ernst (above) told how she came to a place of really trusting in the LORD while serving in Iraq as an Army company commander. And David Barton laid out a great historical case for how our country's leaders from Washington to Lincoln, and Roosevelt to Eisenhower, intentionally and publicly exalted and depended on the LORD Jesus, and saw His protective and fruitful impact on our country.
Here's one of the touching songs Janet Paschal sang..."God Will Make A Way." She wrote it herself and it sensitively opens heart to Jesus' love:
All I can say is that humble and tender Holy Spirit was there working gently in our midst. Perhaps you were there and you experienced it yourself. In any case, thank you for believing with us!
Grateful for you!