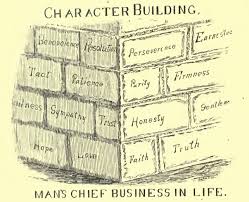 FacebookLive
Bible Study
, on
character
, March 3, 2021, 7-8:00 pm PST, ROOM? Your place online!
Join us for our Journey into a
virtual Bible Study
. Feel free to invite friends!
We will meet with ZOOM for interaction and Facebook live, like our church services. You can post questions and thoughts or participate in the ZOOM room, and I will do my best to respond. Let us stay connected during this time!
https://www.facebook.com/groups/BibleStudtAndFellowship/
Join Zoom Meeting (video may not work, use this to converse and FB to watch.)
https://lakeave.zoom.us/j/96532777181
Meeting ID: 965 3277 7181
I chose a special verse that speaks to us during our uncertain season, this week we are studying Character.
This week¯s notes: The Character of Discretion Keeps our minds and focus on sound judgment.
http://70030.netministry.com/apps/articles/default.asp?articleid=35210&columnid=3803
#Discretion
keeps our minds and focus on sound judgment, giving serious attention and thought to what is going on around us. In that way, we can better choose our words, attitudes, and actions carefully to model goodness and righteousness for any given situation, thus avoiding words and actions that could result in adverse consequences. With this character, we will be able to recognize and avoid the wrong attitudes that create objectionable words, actions, etc., that are condescending to others and can bring terrible relationship consequences.
(Psalm 112:5; Proverbs 2:11; 22:3; Romans12: 2, 9; 14:19, 22)
What happens to your relationship with God and with others, and the opportunities God gives you, when you are irresponsible?
Think through the steps you need to take to put Discretion into action in a specific instance, such as how your choice in clothing affects others around you, then, think about how to be better with your choice of what and how you do things, so to be uplifting to others rather than distracting or tearing them down. Do you put forth Christian Discretion to others, as you should? If not, why?
What can you do to improve coming across to others as mature in the faith?
https://www.facebook.com/groups/BibleStudtAndFellowship/