I WANT YOU TO WATCH THIS - IT IS ABOUT AN HOUR BUT IT'S VERY IMPORTANT INFO ABOUT VAX .
I DON'T KNOW IF YOU KNOW, BUT COVID IS CAUSED BY A PARASITE THAT HAS BEEN "INTERFERRED" WITH GENETICALLY.
That's why things like Ivermectin is succesfiul -( and Hydrchloraquine) is successful - because they kill parasites.
At the end of the video, they are talking about a herb in Thailand that they have been using in a very successful way, 99.02 %. ..It's called Green Chiretta. Geeen Chiretta also kills parasites Anyway please watch and pass on. It's worth your time -please believe me - this is good info - on TRUNEWS. =Stay informed - stay tuned in



https://www.trunews.com/stream/tentacle-tuesday-is-there-a-thing-in-covid-vaccines
Please don't forget our Kenya school -we are almost ready to build, just need about $2000 then we can do the whole building. It is pitiful the place they are meeting for school - all falling down (physically) around them, You can donate to us, and/or to the school on my website:
www.kathiewaltersministry.com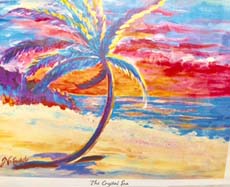 %%detect_both%%

Thank you for all your support and prayers: Paypal kathiewalters@mindspring.com and thank you so much!