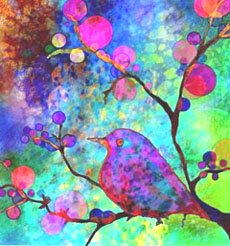 HAVE SOME PARTIES -
Dr Paul Ellis -with Kathie Walters
I can't imagine the Pharisees ever throwing a party, can you?
And yet by law they were required to do so.
The Israelites were supposed to celebrate the harvest by spending their tithes on "whatever your heart desires."
They were supposed to throw parties that included the poor widow, and orphans (Deu 14). They sound like awesome parties, but by the time Jesus showed up they had come to an end. Instead of throwing parties for poor people, the law teachers were stealing widows' homes.
To be fair, the Jews were in no mood for celebrating, not with the heavy Roman yoke upon their necks. Burdensome taxes and cruel oppression don't make for a party vibe. But they do make Jesus' preoccupation with joyful celebration all the more compelling, indeed, prophetic.
"The kingdom of heaven is not like this," said Jesus pointing to the oppressive world in which they lived. "It's like a wedding feast. It's like a great banquet."
Jesus spoke of parties because he was heaven-minded. There's no oppression in heaven, no leprosy, no poverty. Knowing that God's will for there is His will for here,
Jesus shone in a dark world. He rebuked storms, drove out demons, and loved the loveless.
"I am ( Kathie) alwaysy talking about the spirit of false responsabiity - because so many christians get under it, and then get heavy, and lose their joy.
We are called to be Spirit led - that means we get to yield to Him - and let The Holy Spirit work in you, and through you. We aren't "working for Jesus." You are not called to meet every need you see -you are meant to do what God tells you, and say what He tells you to say, and go where He sends you.
The anointing comes on you for various things to do, but if you try and meet every need, and take on responsabiity for things God hasn't told, you it will become a heavy yoke = just like the Pharisees.
The Saducees were "sad-you-see" because they didn't believe in the resurrection."
Jesus was good news on a bad news day. He always is. He was fun in an unfun world.
It is my conviction that followers of Christ ought to be celebrating constantly. We ought to be a happy people because we serve a happy God who has entrusted us with a happy gospel. The anointing comes for us to pray and interceed - we may weep or cry or shout or prophesy - but it lifts, because its not your burden - it's His, but Jesus includes us because we are HIs body
When we enjoy the Lord and his many good gifts, we are painting a prophetic picture of the kingdom come. We are saying, "Life is more than tears." We are agreeing with Jesus who said, "Blessed are those who mourn for comfort is at hand."
Indeed, in his presence there is fullness of joy and pleasures forever more (Ps 16:11).
JOIN THE PARTY
THANK YOU FOR HELPING WITH KENYA SCHOOL. I am waiting for one check from a friend from FLA - it has been 6 days and I'm only in GA. But i want to include it. thank you for being on our glory train you are precious duckies -Kathie and David join or donate here - www.kathiewaltersministry.com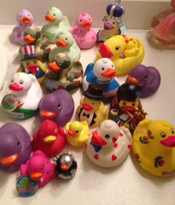 %%detect_both%%

Thank you for all your support and prayers: Paypal kathiewalters@mindspring.com and thank you so much!